Benoist Prize: "Great opportunity for humanities and social sciences"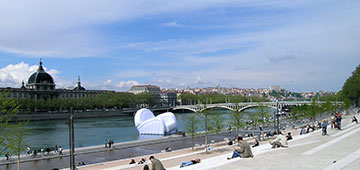 A researcher from the humanities and social sciences will receive the Swiss Science Prize Marcel Benoist 2018. Everyone working in these fields is invited to submit nominations.

Images and videos highlight fascinating research
The winners of the SNSF Scientific Image Competition show science from another angle. From the over 350 works submitted, the jury selected four winners and awarded eight distinctions to images and videos that tell personal and sometimes intimate stories. All images are available to the media.

OAPEN-CH: More visibility for books thanks to open access
Scientific books that are freely and digitally accessible have a greater reach. The influence of open access on sales figures is limited. These are just two of the insights obtained in the OAPEN-CH pilot project conducted by the SNSF.

Cooperation Switzerland-Japan: three new research projects approved
Within the scope of the Strategic Japanese-Swiss Science and Technology Programme (SJSSTP) nine applications were received by the SNSF. Three of them were awarded a grant, with the thematic area: Research on hydrogen as a renewable energy carrier.